You must launch an internet business as soon as you can in order to take a piece of this lucrative market. It goes without saying that it takes a lot of time and work to launch an online business. What you want to sell must be crystal clear to you. Additionally, in order to sell your product or service effectively, you must understand your buyer personas. Follow the following steps for online business
Choose Your Niche
Many internet firms don't really focus on being niche-specific and instead sell hundreds of products over dozens of categories. Unless you have a sizable investment at your disposal, it is impossible to overnight become the next Amazon or Best Buy.
Finding other successful online companies with a presence in the sector you want to enter is the first significant step. Consider a niche that isn't extremely competitive when starting an online business. Additionally, you must make sure that you have healthy competition, as the lack of it typically means that there is no market for your good or service. Skip anything that is dominated by big brands, more importantly.
Select a Business Model
A corporation is just one of the many possibilities available. The best course of action is to form an LLC. For instance, drop shipping is your solution if you want to make money without managing inventory or making a significant financial commitment. It is a wise and practical decision that works well when beginning an online business.
When developing a wholesale or warehousing business model, you will need to make a larger upfront investment if you want to have a warehouse where you can keep inventory. You can market and sell a special item that only you can provide under the aegis of your brand. You must join the white labeling or manufacturing business model to accomplish this. There is also the subscription model. Here, you'll select a collection of goods or services that will be sent to consumers who have subscribed on a regular basis.
Create a strong foundation
Your website, email list, and social media following serve as your online foundation. An online business has numerous small details, yet those form its foundation. Your website must be uncomplicated and well-kept. There isn't much time to get someone's attention. People will leave your website if it is difficult to understand. Have as few pages as you can. Create a personal "About" page that introduces the reader to you as the business owner and your message.
Despite having billions of users, social media has an almost nonexistent organic reach. To get in front of your audience, you must pay. The most effective method for turning a lead into a customer is still email marketing. By enticing them with a modest digital freebie, you can grow your email list.
Elect a profitable subject
Selecting a topic is a difficult endeavor in and of itself. Some businesspeople ruin their chances by failing to make them lucrative. Your clients must be able to afford what you offer in order to start a firm. Investigate a topic's viability by finding out who caters to that demographic and how they're doing.
Online business is typically a peaceful environment. Many of your inquiries will undoubtedly have a response from an entrepreneur. Google always offers a few answers if you can't find any. Before attempting to produce cash from that topic and audience, make sure the earning potential is there.
How to Setup an Online Store
It goes without saying that you must first install the woo Commerce plugin before you can set up a woo Commerce store. Once you have it, a notification stating "Welcome to woo Commerce -" will appear on the Dashboard. You're nearly prepared to begin selling.
You may sort your products according to their size, color, or type with the aid of product labels. If you're selling clothing, you can design custom labels like "fabric," and if you're selling food, you can create labels like "flavor." Online shoppers may choose the things they want with ease thanks to product labeling. Additionally, you can set up a generic label for the entire web page or give individual product labels to every product.
You can organize your products using product categories. For instance, product categories include "clothing," "sportswear," and "sleepwear." They make it possible for customers who visit your website to find similar products fast. You are allowed to establish as many product categories as you like and modify them whenever you like.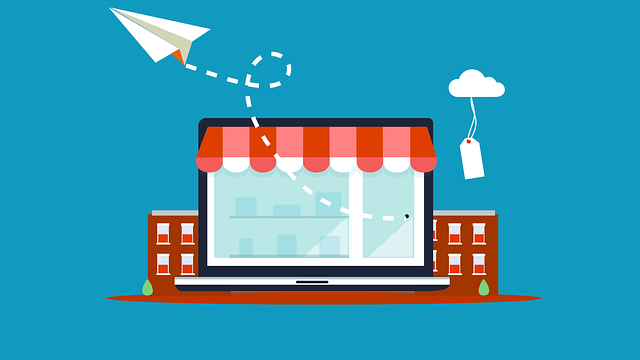 Create a receptive audience
If your online presence on social media and your website is empty, you won't be able to attract visitors and turn them into paying clients. Creating raving fans and followers who will spread the word about you and your company is your aim.
By NOT distributing content that is full of fluff, you generate that interaction. People are more likely to respond and become involved when you offer them useful information. The purchase of fans or follows never results in engagement. Instead of concentrating on obtaining large numbers, connect with an active audience. We've all seen business owners with 30,000 Twitter followers who only receive one retweet for each tweet they publish.
Measure and test
Testing what works and what doesn't for your organization is one of the best ways to find out what is most effective. Be prepared to modify your strategy if you realize that it is ineffective. It's probably not going to work the same for you to mindlessly follow common advice just because someone else used it to achieve a particular result in THEIR firm. Scale your firm once the necessary factors are in place.
Life is brief. It's too short to waste it building a business that won't allow you to live the way you want to. Grow or start a business that gives you independence using the internet and social media. It's amazing how much money you can make with your skills and digital products.
Also, read: Blogging tips to start earning online beginner's guide