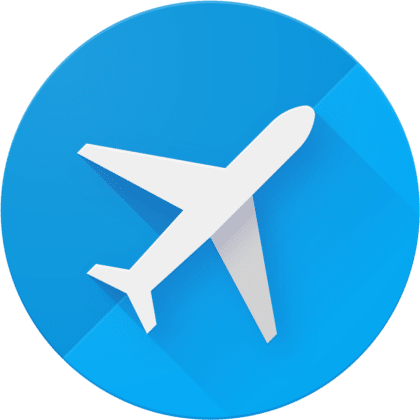 Looking for a different and cheap way to get to your destination? Find cheap flights on Google Flights.
Ways to find the cheapest tickets
There are a few different ways that you can find the cheapest tickets on Google Flights. One way is to use the "Explore" feature. This allows you to see a map of potential destinations and prices. You can also set certain parameters, such as the number of stops, departure date, and return date, to help narrow down your options.
Another way to find cheap tickets is to sign up for price alerts. With this feature, you can enter your desired travel dates and destination, and Google Flights will notify you if the price changes. This way, you can make sure you're getting the best deal possible.
Finally, it's always worth checking out the "Flight Deals" section on Google Flights. This is where you'll find discounts and special offers on flights from various airlines. By taking advantage of these deals, you can save a significant amount of money on your next trip.
How to compare and book google flights
When you are looking for the best deal on flights, it is important to compare prices from a variety of sources. The best way to do this is to use a search engine like Google Flights.
To find the cheapest flights on Google Flights, simply enter your travel information into the search bar and click the "Search" button. You will then be presented with a list of flight options, along with prices, airlines, and flight times.
To narrow down your search results, you can use the filters on the left-hand side of the screen. For example, you can filter by price, airline, flight time, or airport. Once you have found a few flights that meet your needs, you can compare them side-by-side to see which one is the best deal.
Once you have found the perfect flight, simply click on the "Book" button to be taken to the airline's website to book your ticket.
Tips on how to use the web and apps to find these
The web and apps are full of great resources for finding cheap flights. Here are some tips on how to use them:
Use search engines like Google Flights or Kayak to compare prices between different airlines.
Check out airline websites directly, as they sometimes offer discounts that can't be found elsewhere.
Use websites or apps that focus on finding deals on flights, such as CheapOair or Skyscanner.
Flexibility is key when it comes to finding cheap flights – consider different dates or airports to get the best price.
Sign up for email alerts from your favorite airlines or travel websites so you can be notified of sales or special offers.
What not to do while a Google flights
There are a few things to keep in mind when using Google Flights to find the cheapest tickets. First, try to be flexible with your dates. Searching for flights within a certain date range will give you the best chance of finding the cheapest flights. Secondly, consider flying into secondary airports. They often have cheaper flights than major airports. Finally, don't forget to check alternate routes. Taking a longer layover or flying to a different airport may get you a cheaper flight.
Fake Cheap Flight Deals
When it comes to finding cheap flights, there are a few things that you can do to make sure that you get the best deal possible. One of the first things that you should do is check out Google Flights. This is a tool that can help you find the cheapest flights available.
Another thing that you should keep in mind is that there are a lot of fake cheap flight deals out there. These deals may look enticing, but they will usually end up costing you more money in the long run. Be sure to read the fine print on any deal that you're considering before you book anything.
If you're Flexible with your travel dates, another way to save money on airfare is to be willing to fly on less popular days. Tuesday and Wednesday flights are typically cheaper than Those departing on Fridays and Sundays. And if your trip is longer, consider making a stopover in another city rather than flying direct – this could potentially lead to big savings.
By following these tips, you'll be well on your way to finding the cheapest tickets for your next trip!