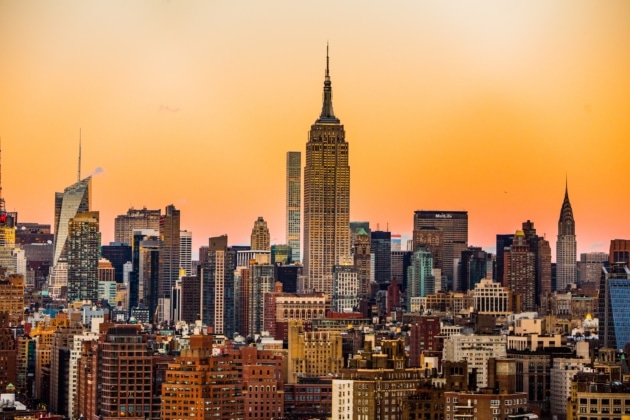 Are you planning a trip to the United States but don't know which cities to visit? Look no further! The USA is home to some of the world's most vibrant and exciting cities, each with unique character and appeal. From the bustling streets of New York City to the picturesque hills of San Francisco, there is something for everyone. Whether you're looking for culture, history, or simply good food and fun, these are the best cities in the USA that you won't want to miss out on. Read on to discover your perfect American adventure!
New York City
There's no denying that New York City is one of the most iconic and instantly recognizable cities in the world. It's a city that never sleeps, constantly buzzing with energy day and night. The Big Apple is home to some of the world's most famous landmarks, from the Empire State Building to Central Park.
Visitors can explore neighborhoods like SoHo or Greenwich Village for unique shopping experiences or take a stroll through Times Square at night when it comes alive with bright lights and billboards. And let's not forget about Broadway – catch a show at one of its legendary theaters for an unforgettable experience.
Foodies will rejoice in NYC as there are endless options ranging from street vendors selling hot dogs to Michelin-starred restaurants offering haute cuisine. Be sure to stop by Katz's Delicatessen for their famous pastrami sandwich or try Shake Shack if you're looking for delicious burgers and milkshakes.
Whether you're interested in art museums, bustling nightlife, shopping, or simply want to soak up the atmosphere of this vibrant city, New York has something special in store for every visitor who passes through its streets
Los Angeles
Los Angeles, also known as the City of Angels, is a sprawling metropolis located on the West Coast. Boasting some of the most iconic landmarks in America such as Hollywood and Beverly Hills, LA has become synonymous with glamour and entertainment.
One must-see attraction in Los Angeles is the Venice Beach Boardwalk. This 2.5-mile stretch of beachfront offers stunning ocean views while showcasing local street performers and artists. Additionally, visitors can rent bikes or rollerblades to cruise along this scenic route.

Another popular destination in LA is Universal Studios Hollywood. Here you can experience thrilling theme park rides inspired by your favorite movies and TV shows like The Wizarding World of Harry Potter or The Walking Dead Attraction.
For those who prefer a more cultural experience, there's always The Getty Center Museum which houses an impressive collection of art from various periods throughout history.
Los Angeles truly has something for everyone whether it's catching a Lakers game at Staples Center or hiking up to Griffith Observatory for breathtaking panoramic city views.
San Francisco
San Francisco is known for its stunning beauty and diverse culture. One of the most iconic landmarks of the city is the Golden Gate Bridge, an engineering masterpiece that offers breathtaking views from every angle.
Exploring San Francisco's neighborhoods can be a treat for visitors. The picturesque Victorian homes in Haight-Ashbury are perfect for photo opportunities, while Fisherman's Wharf offers fresh seafood and souvenir shops. For those who enjoy outdoor activities, Golden Gate Park offers plenty of trails to explore on foot or by bike.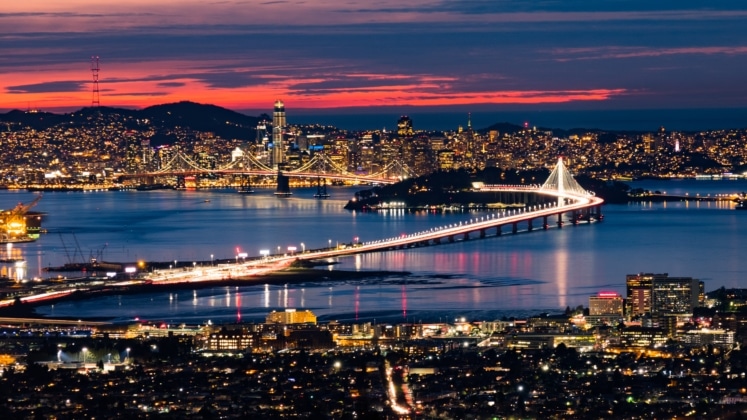 The city also boasts world-class museums like the de Young Museum and the California Academy of Sciences. The latter features a planetarium show that takes visitors on a journey through space.
Foodies will appreciate San Francisco's culinary scene, which includes Michelin-starred restaurants like Quince and Benu, as well as food trucks serving everything from Korean tacos to artisanal ice cream.
No visit to San Francisco would be complete without riding one of its famed cable cars up and down steep hills with breathtaking views at every turn.
Boston
Boston, the capital of Massachusetts, is one of the oldest cities in America. Known for its rich history and cultural significance, Boston has a lot to offer its visitors.
This 2.5-mile trail takes you through 16 historical sites that are significant to American history. From Paul Revere's house to Faneuil Hall Marketplace, the Freedom Trail offers an educational and immersive experience of our nation's past.
Another must-see attraction in Boston is Fenway Park. As home to the Boston Red Sox baseball team since 1912, Fenway Park is a beloved landmark for sports enthusiasts all over America.
For those who love art and culture, The Museum of Fine Arts in Boston houses an impressive collection of artwork from around the world, with a focus on contemporary art.
And lastly, no trip to Boston would be complete without trying some authentic New England clam chowder or a lobster roll at one of their many seafood restaurants scattered throughout the city.
Boston truly has something for everyone – whether you're interested in history, sports, or food – making it a perfect destination for your next trip to America!
Chicago
Chicago is a city known for its iconic skyline, deep-dish pizza, and rich cultural history. Located in the heart of the Midwest, it's one of the largest cities in America and offers a wide range of activities for visitors to enjoy.
One of the most popular attractions in Chicago is Navy Pier. This pier features an array of restaurants, shops, and even an amusement park. The Ferris wheel on Navy Pier provides a breathtaking view of Lake Michigan and Chicago's stunning skyline.
If you're interested in art and architecture, be sure to visit Millennium Park. Here you'll find famous sculptures like Cloud Gate (also known as "The Bean") which reflects the city's skyline.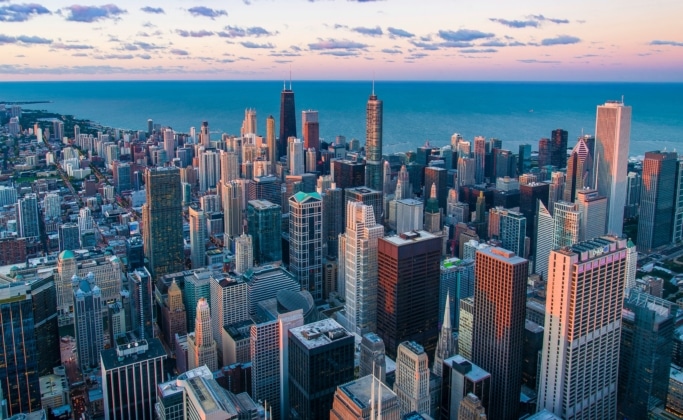 For those who appreciate culture and history, head over to Museum Campus where Field Museum exhibits everything from dinosaur fossils to ancient civilizations while Adler Planetarium will leave you starstruck with their simulations that take us around our Solar System.
Last but not least don't forget Wrigley Field- home ground for "The Cubs" baseball team!
Chicago has something special for everyone – delicious food (don't miss out on trying authentic deep-dish pizza), world-class museums & galleries; plus sports enthusiasts have plenty to cheer about too!
Also, Read This
College Football Playoff Explained: all you need to Know
Seattle, known as the "Emerald City," is a vibrant and diverse city located in the Pacific Northwest. It is surrounded by water, mountains, and forests making it a perfect destination for outdoor enthusiasts.
One of Seattle's most iconic landmarks is the Space Needle which offers breathtaking panoramic views of the city from 520 feet high. Visitors can also explore Pike Place Market where they can indulge in fresh seafood and local produce while enjoying street performances.
Seattle
Seattle is also home to world-renowned museums such as the Museum of Pop Culture (MoPOP), Seattle Art Museum, and Pacific Science Center which offer interactive exhibits for all ages.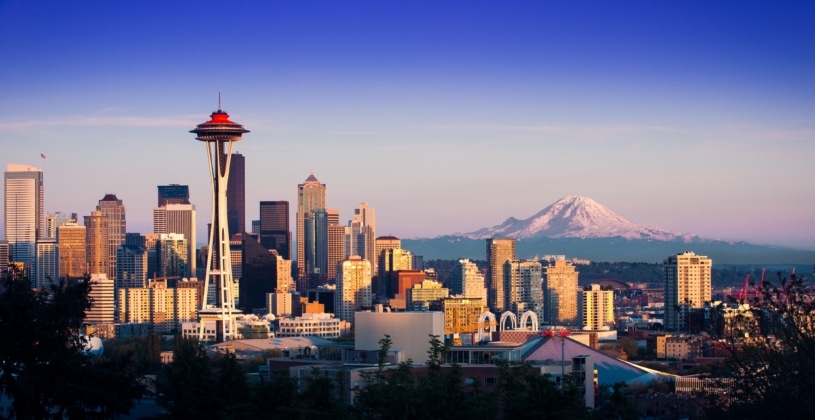 For those seeking adventure, there are plenty of opportunities to hike or bike around nearby mountains or kayaking on Lake Union. The Chihuly Garden and Glass exhibit showcases stunning glass art installations amidst beautiful gardens with striking views of Mt.
Rainier
Seattle has something to offer everyone from its thriving music scene to unique shopping experiences at boutiques like Totokaelo & Glasswing Greenhouse – exploring this bustling city will leave you feeling energized!
Conclusion
The United States has so many amazing cities to explore that it can be difficult to choose just one. Each city offers something unique and exciting for visitors to experience, whether it's the bustling energy of New York City or the laid-back vibe of Seattle.
No matter which city you choose to visit, make sure you take advantage of all the incredible sights and experiences each destination has to offer. Whether you're visiting in January or during the summer months, countless adventures are waiting at least for you in these top US cities.
So start planning your trip today and get ready for an unforgettable journey filled with adventure, culture, history, and fun